NZ Uni brewery buy endorsed
Property Here - Tuesday, April 23, 2013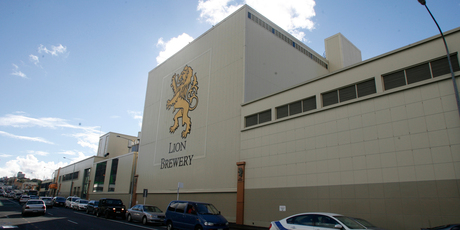 Lion Breweries site in Newmarket. Photo / Glenn Jeffrey
Plans for conversion of the former Lion Breweries site in Newmarket into a new campus for Auckland University have been confirmed.
The university said its governing council had approved the purchase of the 5.2ha site.
It would not reveal the price.
The university's plans for the site include teaching and research facilities, student accommodation and business development.
Demolition of many of the old brewery facilities will start in June.