NZ Two-bed city pad sells 66pc above CV
Property Here - Tuesday, June 04, 2013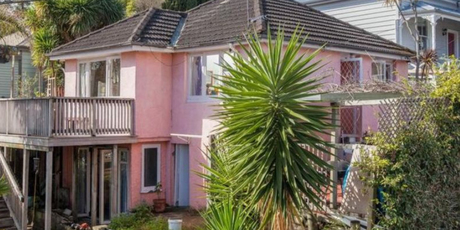 The real estate agent described the house at 65 Haslett St in Eden Terrace as 'tidy and honest'. Photo / Supplied
A two-bedroom house in Eden Terrace has sold for $565,000 - 66 per cent above its last Council Valuation of $340,000.
The brick and stucco home was marketed as "tidy and honest" with "loads of opportunity", representing a "very real opportunity to get a foothold on the inner city property ladder".
The 65 Haslett St home, which sits on a 202sq m section, was sold at auction last Wednesday. Property records show it was last sold in 2009 for $389,000 and had a CV of $340,000.
The new owners are believed to be a couple in their 50s who bought the property for their son to live in while he attends the University of Auckland.
Bayleys Auckland Central residential manager Rachel Dovey said the property's value had been underpinned by the real estate cliche "location, location, location".
"The Eden Terrace precinct on the Auckland city fringe has considerable value added to it through the social infrastructure it draws on.
"The area is a 10-minute walk to the hospitality hub of Kingsland with its large selection of bars and restaurants, it's a similar distance walk to Ponsonby, it's 10 minutes walking distance to Eden Park, it's on a main bus route into the city, or it's a 15-minute walk into the city," Ms Dovey said.
She said the house was also located at the end of a cul-de-sac.