NZ S&P downgrades Kiwibank, NZ Post outlook
Property Here - Wednesday, May 22, 2013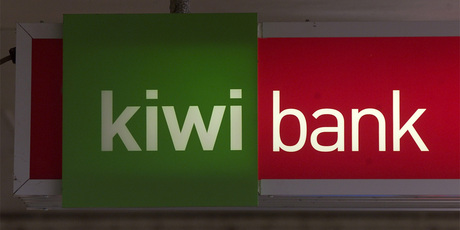 Kiwibank had its outlook downgraded from stable to negative. Photo / NZH
Kiwibank and its parent company New Zealand Post has had its outlook downgraded from stable to negative by international ratings agency Standard & Poor's.
Standard & Poor's credit analyst Adrian Chow said the negative outlook reflected a one in three chance that the rating on NZ Post could be lowered in the next two years due to rising economic risks in New Zealand which could affect the credit-standing of Kiwibank.
"Kiwibank represents about 70 per cent of the group's consolidated earnings and is a significant and growing contingent exposure to the group."
NZ Post guarantees Kiwibank's deposits and borrowings which were $12.3 billion and $1.5 billion respectively as of December 31, 2012.
Chow said the New Zealand government's provision of a $300 million uncalled capital facility would help NZ Post manage its contingent liabilities for Kiwibank.
But he said Kiwibank would generate about 70 per cent of the group's earnings over the next three years.
Standard and Poor's maintained its A+ credit rating for NZ Post which was cut from AA- in October last year.
On a standalone basis Chow said NZ Post had a credit profile of BBB but in its opinion there was a "very high" likelihood the New Zealand government would provide support if the business got into financial distress.
Aside from the risks from Kiwibank NZ Post could also face a rating down-grade if its letter delivery business experienced material losses or if its fund from operations to debt ratio was less than 20 per cent.
New Zealand Post group chief financial officer Mark Yeoman said the amended outlook was disappointing and noted that it reflected the ratings agency's view on broader external factors rather than organisational specific issues.
Yeoman said New Zealand Post was confident in its strategies to enhance earnings from its businesses across the group.