NZ Mortgage by phone - bank releases home loan app
Property Here - Tuesday, July 09, 2013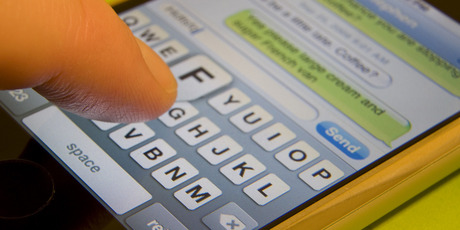 An update to Westpac's banking app allows mortgage applications and approvals to be done via smartphone. Photo / Thinkstock
New Zealand house buyers can now get a mortgage on their cellphones.
In a further sign of our seemingly unrelenting appetite to borrow for houses, Westpac said today it had scored a first for New Zealand and Australia by allowing customers to get home loans within minutes on their mobiles.
Callum Wilson, the bank's general manager of customer strategy and experience, said people could use their phones to fill out a home loan application, submit it and get approval.
The process, including getting the nod, took just minutes and "adds a new dimension to weekend house hunting, participating in auctions and the planning process in buying a home. House hunting and the purchase process can be one of the most stressful periods for people and what we're trying to do is make times like this easier for customers so when they're out house hunting, at the open home or heading to the auction they can access one of the key bits of information they need - that they can get the funds," Wilson said.
Earlier this year, Westpac developed online approvals for home loans and now 10 per cent of all Westpac's home loan approvals come through the online channel.
- Real Estate Institute of New Zealand (REINZ) monthly sales stats for June published yesterdayshowed that rising house prices in Auckland and Canterbury were having "an increasingly significant impact on the national picture".
Canterbury recorded the largest increase in median price compared with June last year, and Auckland the second largest increase. Together both regions accounted for 99.6 per cent of the $22,000 increase in the national median price between June last year and June 2013.
Price gains in other parts of New Zealand were described by REINZ as "minimal".
The REINZ Stratified Housing Price Index - viewed as a more accurate measure of price changes than median prices - eased from May, but is 8.4 per cent higher than in June last year. The Auckland index is up 19.8 per cent from June last year, while the Christchurch index is up 10.6 per cent.