NZ Kiwi Income annual earnings fall 15pc
Property Here - Monday, May 13, 2013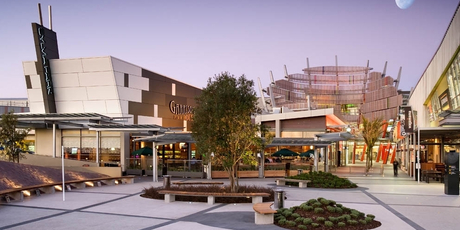 Auckland's Sylvia Park shopping mall is one of the assets of Kiwi Income Property Trust. Photo / Supplied
Kiwi Income Property Trust, the owner of Auckland's Sylvia Park Shopping Centre, reported a 15 per cent fall in annual earnings due to a drop in rental income and expects to pay a smaller return to investors in 2014.
Distributable earnings, the favoured profit measure for property investors which strips out unrealised movements in the value of the portfolio, fell to $61.2 million in the 12 months ended March 31 from $71.7 million a year earlier, the manager of the Auckland-based trust said in a statement. Net profit rose 23 per cent to $109.8 million as revenue declined 4.3 per cent to $198.7 million.
The fall in operating earnings came from the smaller revenue stream after the sale of Beca House in Auckland, higher interest costs and a bigger fee paid to the trust's manager, Kiwi Income Properties.
The manager, a unit of Australia's Colonial First State Property, reaped a $3 million performance fee in the year, having exceeded the "total return performance fee of 10 per cent per annum" in both halves.
"From an operational perspective, we have focused on enhancing the security of future rental income streams through an active leasing programme and by making solid progress on developments and projects underway at ASB North Wharf, Centre Place Shopping Centre, the Majestic Centre, and Northlands Shopping Centre," chief executive of the trust's manager Chris Gudgeon said.
The board declared an imputed final cash distribution of 3.3 cents per unit, taking the total payment to 6.6 cents, in line with forecasts. The payment's record date is May 28, with a payment date of June 17.
Kiwi Income's manager expects to make a total return of 6.4 cents per unit in the 2014 financial year, due to the moderate recovery in New Zealand and the ongoing costs of earthquake strengthening.
The units rose 0.8 per cent to $1.22 on Friday, and have gained 6.1 per cent this year. The stock is rated an average 'underperform' based on six analyst recommendations compiled by Reuters, with a median target price of $1.13.
The trust's investment property portfolio was valued at $2.08 billion as at March 31, up $21 million from a year earlier. Occupancy improved 1 percentage point to 97.2 per cent, with an increase in weighted average lease term by 0.4 years to 4.3 years.