NZ Houses for sale fall to record low
Property Here - Tuesday, September 03, 2013
Strong prices and high buyer demand driving quick turnaround in Auckland.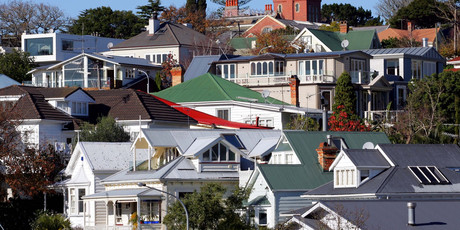 The number of new listings in Auckland was 3702 in August. Photo / Janna Dixon
The stock of houses for sale in Auckland has fallen to a record low.
Strong house prices and high buyer demand are driving a quick turnaround in sales, says a monthly report on the housing market compiled by Realestate.co.nz.
Listings were up 3 per cent nationwide on the same time last year but they were still not keeping pace with buyer demand, Realestate.co.nz marketing manager Paul McKenzie said.
Inventory levels - the number of weeks it would theoretically take to sell all unsold housing stock on the market - fell last month in Auckland to a record low of 11.1 weeks, down from 13.4 weeks in July and well down on the long-term average of 29 weeks, Mr McKenzie said.
The number of new listings in Auckland was 3702 in August, up slightly on the 3526 listings in July.
The national inventory figure also hit a new low of 23 weeks - well below the long-term average of 38 weeks.
Record lows in inventory were also seen in Waikato (27 weeks) and Bay of Plenty (35 weeks), he said.
"Such low levels of inventory continue to place the market firmly in sellers' favour in Auckland.
This has been reflected once again in Auckland's average asking price this month of $650,114, the highest recorded in seven years, and a $10,000 rise on the previous Auckland high in July."
Nationally the average asking price for homes remained steady, down just 0.4 per cent to $463,142 from the record-high asking price of $465,191 set in July.
Mr McKenzie said a rise in listings this month and next month was expected.
Read our quarterly Property Report here.