NZ Building boss hits back at attack on material pricing in construction
Property Here - Tuesday, April 16, 2013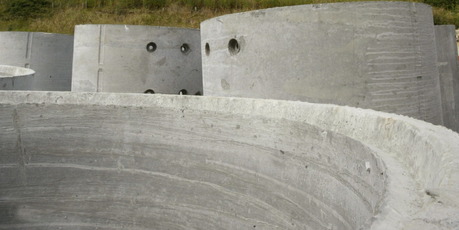 Rising pre-construction costs, land prices, sub-contractor charges, petrol prices, regulatory changes and materials costs all had an influence on house costs, said Kohn. Photo / Paul Taylor
A building industry official has hit back at criticism about material pricing on big construction jobs and a threat to source concrete for the new Christchurch Convention Centre from Mexico.
Bruce Kohn, Building Industry Federation chief executive, took issue with Ngai Tahu Property chief executive Tony Sewell's NZ Institute of Building conference speech in Auckland last week, calling for more expertise to be applied to procurement methods when builders tender for jobs. Kohn said high material prices were not responsible for cost increases in the supply of new Canterbury housing.
Rising pre-construction costs, land prices, sub-contractor charges, petrol prices, regulatory changes and materials costs all had an influence on house costs, Kohn said, after Sewell told the conference new housing costs at Wigram had risen 16 per cent in one year primarily because of materials cost rises.
Kohn disagreed.
"We've had some industry analysis carried out that is based on a new build cost of $285,000, excluding land, at an average size of 190sq m and a cost rate of $1500sq m. It is normal for there to be a 40:60 split between materials and labour [carpentry and specialty trades] which gives attributable costs of $114,000 and $171,000 respectively. It is extremely difficult to accept that within this split there has been a lift in prices of materials over one year of anything near 16 per cent - approximately $45,000," Kohn said.
Sewell said said his organisation was spending up to $100 million on new buildings yet he was extremely unhappy with procurement pricing.
He is concerned builders only source products such as cement in New Zealand.
"They're not spending the time it takes to really get into good procurement and scouring the world. They must be asking questions about why houses here cost $1600sq m to build when the same house and the same quality is half that price overseas. So why aren't they researching that? The answer is they don't have to buy locally," Sewell said.
"This is my interpretation: some people will pick up my challenge and go around the world and there could be a three-year repositioning and New Zealand players will get a pummelling, some of the middle men will be taken out of the scene and the market will reposition," he said.
Sewell was introduced as heading the real estate arm of the biggest land owner in New Zealand which Sewell confirmed, estimating Ngai Tahu had around 100,000ha in development, farm, residential and commercial holdings.
Sewell is keen to lead an investigation into housing affordability.