NZ BNZ comfortable with level of low equity home loans
Property Here - Thursday, May 09, 2013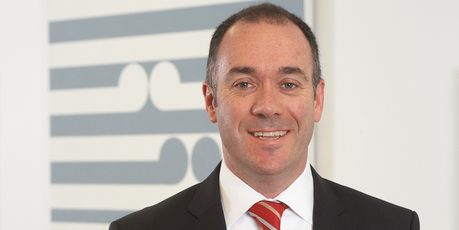 BNZ chief executive Andrew Thorburn. Photo / Supplied
Bank of New Zealand chief executive Andrew Thorburn says he's comfortable with the level of low equity home loans the lender is writing, though he is still wary of funding new property developments.
About 15 per cent of the Auckland-based lender's mortgage book is at a high loan-to-value ratio of 80 per cent or above, the lowest among all of the major banks which are about 20 per cent, Thorburn told BusinessDesk. BNZ charges a low equity premium of 0.4 to 0.5 percentage point premium on loans with an LVR above 85 per cent as a means to mitigate its risk.
"We're doing things sensibly," Thorburn said. "When you look at the quality of our housing book, it's a high asset quality, it's very strong."
The Reserve Bank yesterday raised concerns about New Zealand's bubbling property market and the risk it poses to the financial system if it gets too far out of check.
Chief among those concerns was the increase in low equity lending by the banks, which accounted for almost a third of new mortgages, and it announced plans to increase the amount of capital local banks will have to hold to back mortgage lending.
It's also preparing to introduce macro-prudential tools, which include potential restrictions on high LVR lending.
Auckland property values have climbed 12 per cent to $628,205 in the latest 12 months, according to state valuer Quotable Value figures today. Kerry Stewart, QV operations manager said demand in parts of Auckland was "so high that there is little opportunity to delay making offers."
BNZ's Thorburn said the main issue driving Auckland's rising house prices was the lack of supply to meet the demands of a growing population, which is a long-term issue.
While he is still wary of lending to property developers after the sector become a source of overleverage, he would be "a little more open to residential development" provided it addressed long term infrastructure issues including transport.
BNZ lifted gross loans 3.3 per cent to $59.4 billion as at March 31 from a year earlier, and customer deposits climbed almost 11 per cent to $37.1 billion.
Cash earnings from the New Zealand banking operations, which strip out wholesale operations, rose to $387 million in the six months ended March 31 from $385 million in the same period a year earlier.