NZ Bendemeer sales and concept homes on the up-and-up
Property Here - Thursday, October 17, 2013
Exclusive property development Bendemeer is leading the way in high-end rural lifestyle sites in Queenstown, setting the tone for a promising summer season ahead with a recent high level of buyer interest.
Bendemeer has sold three residential sites in the past two months, has another two under contract, and is currently building the first of six high-end concept homes, the first designed by Dunedin-based architects Mason & Wales.
Alistair Jeffrey, director of Bendemeer owner Mount Farm Ventures, said he was excited to be "breathing new life" into the development.
"This renewed confidence is buoyed by the recent construction activity of high-quality homes in Queenstown and the surrounding areas, as well as increased enquiry into Bendemeer from local and offshore clients," Mr Jeffries said.
"The strength of enquiry and conversion this winter has been exceptional, leading us to believe that this spring and summer season is going to be very positive for us.
"Our strategy to resist dropping our prices and to hold confidence in the quality of our product has certainly paid off, "he said.
"That, coupled with the fact we've had some solid construction happening for the first time in a long while, makes Bendemeer an attractive lifestyle option for many."
Mount Farm Ventures Sales Manager Sarah Cairns said the recent sales highlighted increased demand in the Queenstown property market and the renewed appeal of exclusive, high-quality lifestyle sites.
She said the 130-hectare development in between Queenstown and Arrowtown, in the heart of some of Central Otago's most spectacular scenery, was highly appealing for buyers demanding premium quality sites with good zoning specifications, privacy and a semi-rural setting.
"Bendemeer's fully-serviced land sites, ranging from just under half an acre to nearly five acres, provide a quality of product that's unsurpassed in the district, with superb aspects -- sun, shelter and views of the nearby mountain ranges and golf courses tucked behind hillocks.
"The sales of the three properties represent 25% of the market share for vacant lifestyle land sales in Queenstown between $600k and $1.2 million in the first six months of 2013, testament to Bendemeer's popularity and appeal."
Ms Cairns said Queenstown sales statistics were on track for the residential market to have its best year since 2007 in terms of sales volume.
"Bendemeer has huge appeal as it captures the rural and raw essence of a South Island high country sheep station yet it's genuinely only minutes away from Arrowtown, Lake Hayes, Queenstown's international airport, world-renowned golf courses and vineyards, ski fields and lakes.
"The first Mason & Wales concept home is being built by Mount Farm Ventures and will be the 'blueprint' for a further five. It's due for completion in May 2014 but already Ms Cairns said there was "significant" interest in the property and others to come.
"These concept homes by award-winning architect Francis Whittaker will be large, thermally-efficient homes that embody the Bendemeer style of high quality traditional sophistication with all the high-end specifications and fine attention to detail that our clients expect," she said.
"Each design's been created to make the most of seasonal views, the beauty of the landscape and to incorporate the superb outdoor living environment which has made the Wakatipu Basin so sought after.
"The building platforms are already marked out and so well positioned you'll be lucky to know you have neighbours.
"While we do have protective land covenants and design guidelines in place, they are there simply to make sure there is consistency of build and are not overly restrictive.
"There are height restrictions and specifications in place to ensure any home isn't overly intrusive on others and complements the surroundings, without limiting people's style and creativity," said Ms Cairns.
"We're seeing sophisticated buyers, permanent and part-time – including young families and active retirees – take an interest and showing appreciation for the architecture, beautiful rural setting, master planning and privacy of Bendemeer.
"We've had extensive enquiry from off-shore as well as from farmers in the Southland area and others out of Christchurch and Wellington," said Ms Cairns.
"It's the ultimate country lifestyle living option – the chance to build a holiday home or family dream home, and given how tight the market's becoming and how quickly these properties are going, now's the time to become one of the few to own a property in this unique environment amongst a vibrant community of passionate and like-minded people."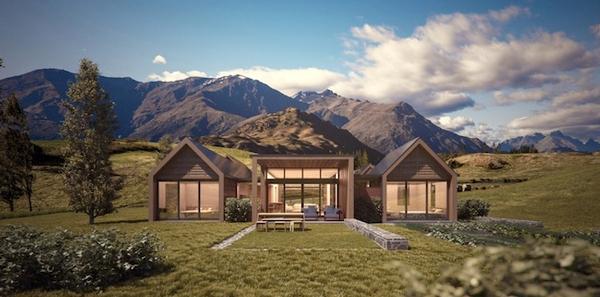 Artist's impression of the new Mason & Wales home currently under construction at Bendemeer, Queenstown. CREDIT:Southern Public Relations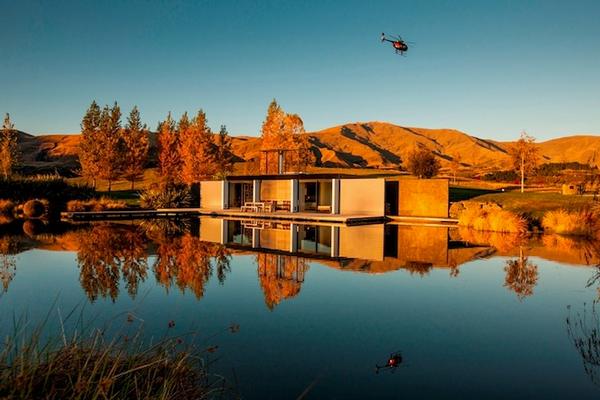 The pavilion building at exclusive property development Bendemeer, near Queenstown. CREDIT: Southern Public Relations

Bendemeer's stunning landscape and outlook has 'huge appeal' for buyers. CREDIT: Southern Public Relations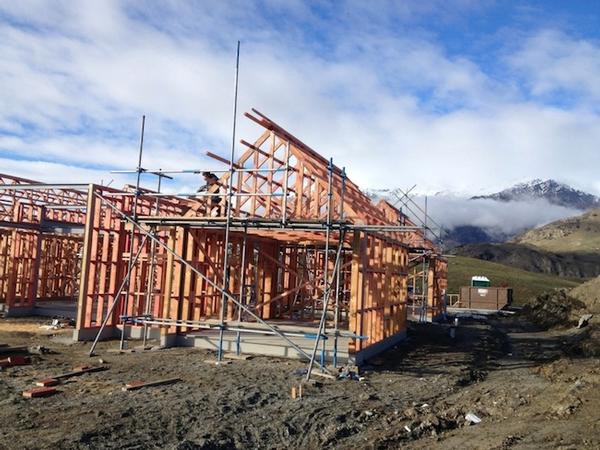 Bendemeer's first show home is well under way for completion May 2014. CREDIT: Southern Public Relations