NZ Barry Hart fails to stop mortgagee sale
Property Here - Thursday, May 02, 2013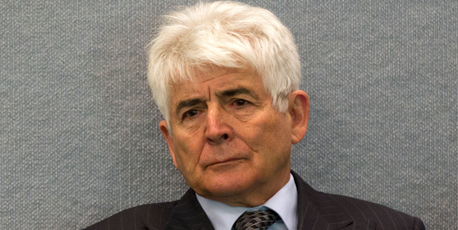 High profile lawyer Barry Hart in court last year. Photo / Brett Phibbs
Struck-off Auckland lawyer Barry Hart has failed in his latest bid to stop the mortgagee sale of one of his properties by the ANZ bank.
Last year Hart lost his multimillion-dollar properties northwest of Auckland after owing $30 million to the ANZ National Bank.
Associate Judge David Abbott ordered Hart to vacate the last property so it could be sold by the bank, and said Hart was liable for the $20,543,951.92 outstanding on his bank loan.
Hart appealed against that decision in the Court of Appeal in March, seeking an a stay of the order to vacate the 72ha Waimauku property, worth $3.6 million.
The court dismissed the stay and allowed ANZ Bank to exercise its mortgagee sale powers, which the bank had given an undertaking not to exercise in December last year.
Hart then applied to the Supreme Court for a stay of the Court of Appeal's judgment.
But the court has now refused that application.
In its decision, released today, Justice William Young said Hart's prospects of success against the bank were "slim, to say the least".
Hart also applied for leave to appeal to the Supreme Court, arguing the property was an asset of a family trust of which he is one of a number of trustees.
But Justice Young deferred a decision to grant leave to appeal, pending a determination by the High Court on another of Hart's appeals.
Hart is appealing the decision of the official assignee to his companies, which were put in liquidation in March, to abandon the earlier Court of Appeal case.
Costs were reserved.